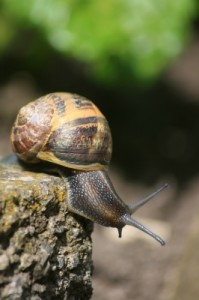 I've made some changes in my life. Small ones, because I can't handle anything else. When I try to make large, sweeping changes in my life I set myself up for failure from being overwhelmed. Instead of trying to take large leaps and be disappointed, I am dancing in baby steps.
Yoga
I've added a yoga practice into my morning routine. Now, this is not some grand practice where I stand on my head or twist myself into a pretzel. No where close to that image. This is simply showing up at the yoga mat in my loft and doing some stretches. If I'm so inclined, add a few poses or flows. If I'm too tired or just out of it, I sit there, and breathe.
Journal Writing
Many times in my life I have thought about keeping a journal and started one, only to have it fizzle out within a couple of days. Oh I'd write in it periodically, especially when I was angry or frustrated or depressed. So what changed this time? I write in my journal directly after yoga, after the energy has moved through my body and my mind and heart are open. As with the yoga practice, I just show up. For the days where I have little to say, or basically nothing, I write a phrase that seems to be my current theme.

All I need is within.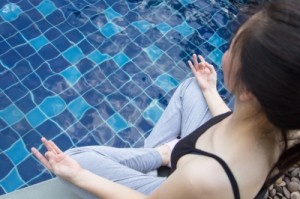 Instead of trying to look outside myself and find the latest self help book or guru to lead me in a new direction, I'm looking within for the answers. I'm showing up to the mat. I'm opening the journal. Whatever comes out is what is supposed to be. No matter how little, or how crappy, it looks and I feel.
I've been consistent with these new habits for a month. Yes, between the two it takes about an hour every morning. Already though I've seen results. My back feels better. I'm moving more freely (which was even commented on in a recent exercise class). I'm pausing and taking deeper breaths and checking in with my body during the day.
The best result though? I'm working on my stories again. I've made more progress in the last month so far than I have in the previous six. I'm not asking for miracles with my stories or creating grandiose plans. I'm just showing up at my writing desk and working on a scene. One at a time. Solving one puzzle at a time.
There were times I thought I wouldn't finish my stories, and that sent me into a spiral. It's different now. There are no expectations. All I'm doing is showing up. So are they.
Once the energy in my body and the clutter from my mind cleared by doing yoga and writing in my journal, it paved the path for my stories to surface again.
That's what has worked for me. Small changes. Baby steps. Just show up. The results may surprise you.
Snail image courtesy of Simon Howden/FreeDigitalPhotos.net
Meditation image courtesy of tiverylucky/FreeDigitalPhotos.net