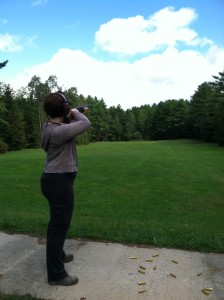 This past weekend I was thrilled to be part of MaineBOW. I went for a two-fold purpose – to learn new skills and have fun, and to gather insight for my post apocalyptic novel. It was a success all the way around.
My first two classes focused on firearms – safety and shooting. The difference in the learning environment to be surrounded by women, away from the competition and sometimes condescension from men made a huge impact. Guys are great, don't get me wrong, but many of them have been brought up learning how to handle weapons or machinery of ten, and can pick up new equipment easily.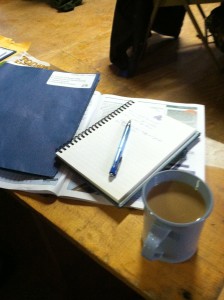 Yes, there are many women that can do the same thing. I'm not one of them. I got to be a part of a group specifically set up to be non competitive, low key, and comfortable. The instructors, even though most of them were men, were helpful, patient, and not intimidating.
I'll confess though that the perfectionist in me made an appearance. I wanted to pick it up right away. I wanted to be called a natural. Neither of those happened. I'm revealing this to be honest. We all deal with inner demons and in a brand new situation mine loves to come out and play. Luckily for me, or maybe it's just due to lots of practice, mine took a back seat from the spotlight. I started focusing on the feel of the gun, the process of firing, the technique of sighting and follow through. Near the end of each section – the rifle range and the skeet shooting – I started to get it.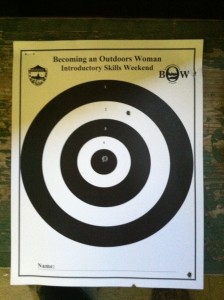 My mind began to wrap around the connections between sight, hand, and target. My muscles started to adjust to the feel and the weight of the gun and how to absorb the kickback. So, no, while there was no gleaming spotlight shining on my – I will do this right, perfectly, and NOW, dammit – I found something else. Hunger for more. The shaking head "I got this" feeling. And a grin that just won't quit. That patience helped me gain confidence and build a stronger foundation than instant knowledge would have. Finally, I learned how to tell the perfectionist that she's not as important as trying.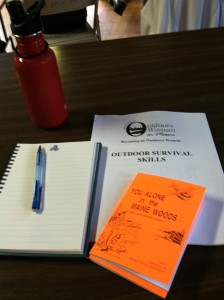 My next class was Outdoor survival skills. I'm ready to move forward even further with those. I want to figure out my own rationale for setting up camp by myself, which as the instructors said, is a lot of common sense, and learn techniques for shelter building and firestarting. What I loved most about that class was the instructor mentioning just how important it was to pause and be aware of your situation. Breathing. Lots of breathing to assess, to plan, to calm. I'll be going over the other part of that class in future posts – what to have on you at all times and going even further – the bug out bag. That deserves its own focus though, and not just a brief mention.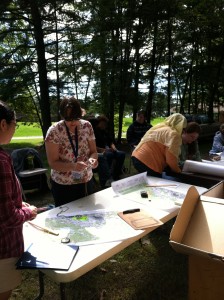 Map and compass was my final class. It's a concept that many would (and do) think is so simple, but if you don't know it, it's not. Our instructor was patient with all of us, treating every question as important whether we felt it was stupid or not. Finally, it all clicked. What a euphoric feeling to understand a basic concept that could potentially save a life or at least save me from discomfort. I will be practicing my skills, even in familiar territory.