I finally switched over the calendar in my loft to December. Yes, I realize it's the end of the month and the new year is close upon us. I haven't spent much time in my loft, which I use for writing, yoga, and where most of my books are, for quite a while. Life, work, busy, busy, busy…you know how it is.
Now that I have a couple days of reprieve, I am picking away at the clutter and clearing space for peace and creativity. Finally, I flipped the calendar to December, already wondering which of the lovely calendars I received for Yule and Christmas will take its place.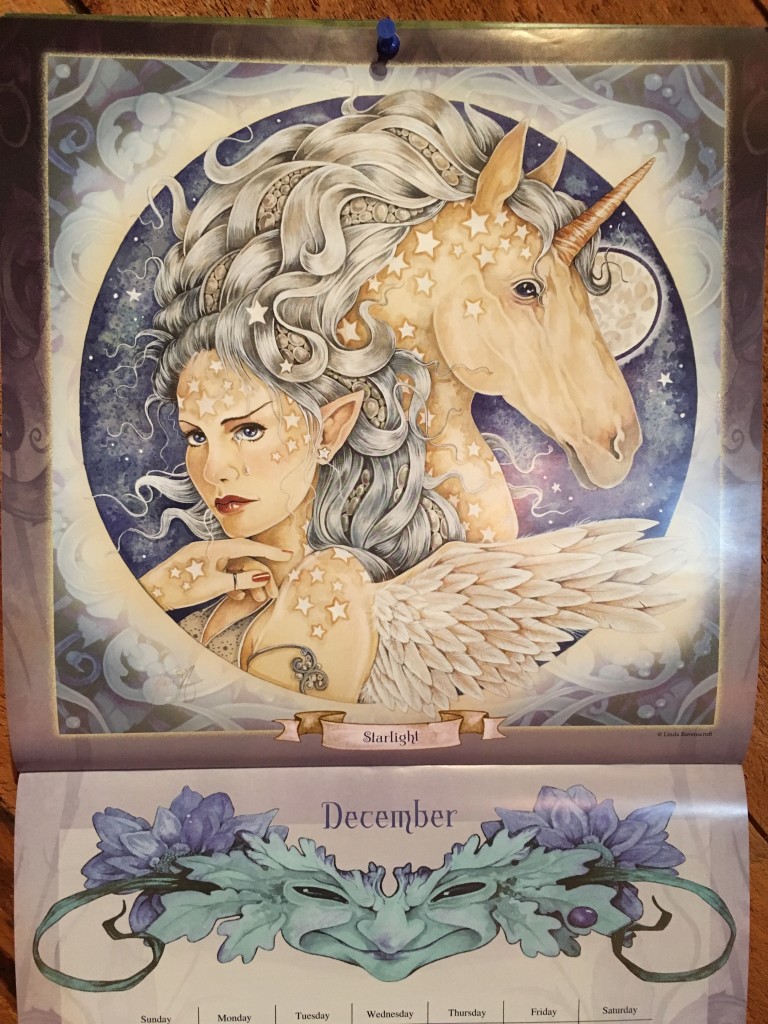 I stopped all movement when I saw this calendar page. I think my heart and my breath both caught and remained suspended for a long, long moment. This page is a gift, a message, from Tanya, my beloved friend who passed two and a half years ago.
She called me Starlight in every email, her name for me. The artwork I know she would have adored. Every part of this picture represents our friendship, well, more than that. She was the sister of my heart, and always will be.
This page was a reminder. To clear out the clutter, physical and emotional, to focus on what matters, and settle into my core being. To write. To dance. To laugh. To revel in beauty and magic.
I may have pushed that sign away, caught up in the spin of life, but the universe waited until I was ready to listen. So with gratitude for my beautiful friend, I smile and breathe deeply. I settle in to the core of my being, ready to move forward. Knowing she is always looking out for me.
Perhaps I'll change the calendar pages promptly this year.