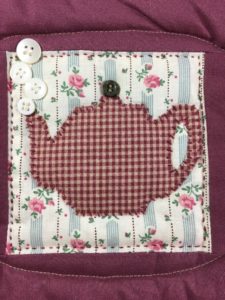 There's been some mention among my kind friends asking about my crafting process. At the risk of boring everyone to death, well, pull up a chair or cushion and gather round for a story. We have to start at the beginning. Need some incentive to stay? I have cookies…
I come from a family of women who craft – embroidery, quilting, sewing. Well, except my mother, somehow the traditional crafting bug didn't grab her at all. She's creative in other ways, but picking up a needle and thread? Nope. However, my Gram and my great aunts and my aunt Kathy were constantly doing something with thread and fabric.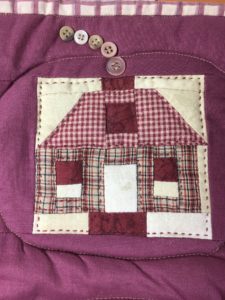 I loved being around the yarns and threads and buttons. These were frugal crafters, born from an era of conservation and need. These ladies didn't buy the designer materials. No, they were true bargain hounds, and those that used up what they had available. Perhaps that's why I have the equivalent of a craft store worth of supplies in my craft room. It's been the most difficult part of the house to clean out as I recently moved.
It took awhile before I picked up crafting though. My Gram tried to teach me to crochet, since that was her favorite, but it was too frustrating for both of us. I am left handed and she was right. Reversing stitches didn't work so well. I've picked up crocheting recently thanks to the wonders of the internet and online tutorials. Left handed tutorials for the win!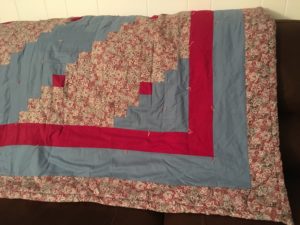 What set me on the crafty path was home economics class in high school. Do they even teach that anymore? I hope so, even though I doubt it. Within a year I had made a pair of pants – 'hammer pants', and no I don't have a pic and wouldn't post it even if I did. Some things are better left to the memory. I also made a seal stuffie, and my first two quilts, a lap throw and a queen size log cabin. I remember one of my friends asking me how I got the lines in my log cabin blocks so straight. Alas, an outlet for my perfection was established. Hey, it's better than a lot of things I could have done about it.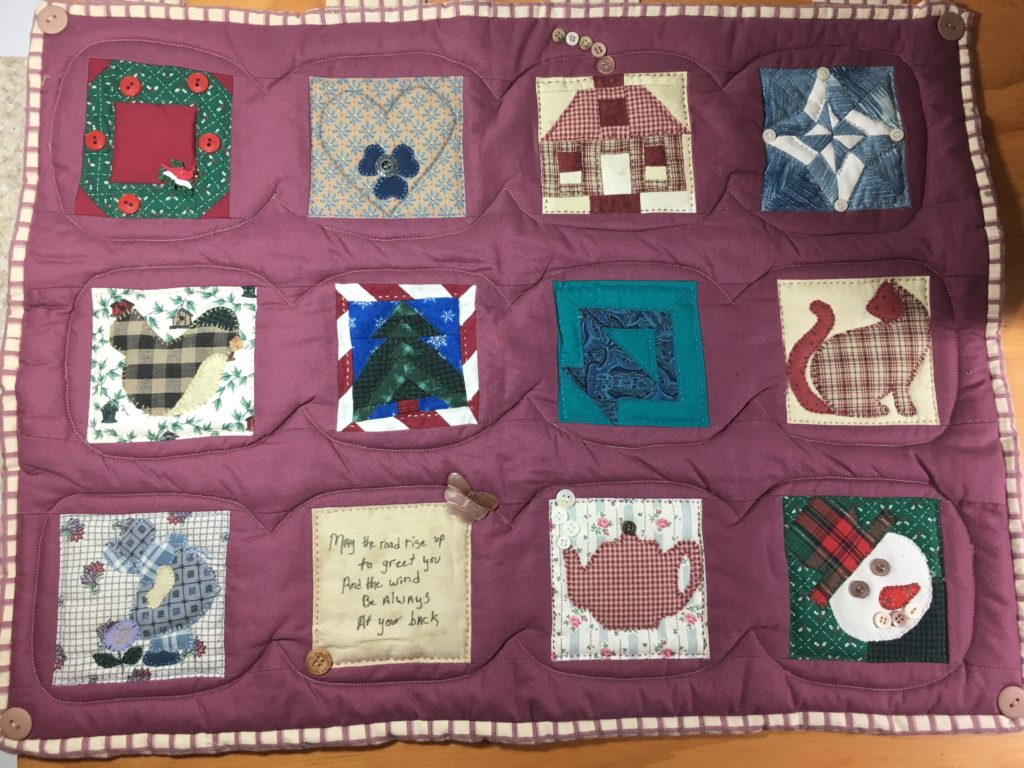 From that point on, I was hooked on sewing. I made other quilts, including branching out into wallhangings. This quilt that I made for my grandmother, who got to enjoy it a couple of years before she passed, then it came back to me. It is certainly a bad example of quilting, but it's where I started from and each block represents a fond memory of time my Gram and I spent together. It hangs proudly in my craft room.
I'm going to fast forward to one of my more current art quilts, and the one I consider my signature quilt. This tree combines all I am, my love of nature in the applique tree, to the free motion stitching, the precision edge satin stitching, and the bias strip Celtic braid woven through the branches. And hand beaded, of course. You might have noticed I have a difficult time with simple. But, hey, sometimes complexity is worth it as in this example. Other times it merely adds frustration and procrastination. Which I might be speaking from experience here…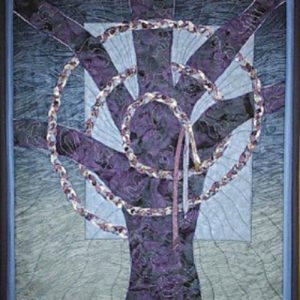 My style, like much of my life, is modern with a traditional base. I love layering applique shapes and embellishments over traditional blocks. Adding the techniques to jazz up the quilt top is so much fun.
But I never forget where I came from.
In light, magic, and with a few cookies,
Amy
Questions about my crafting process? Reach out on social media – links in the right hand navigation. Be the first to know about upcoming works and works in progress by signing up for my mailing list. I'll throw in a few discounts here and there too. Thanks for stopping by my Etsy shop!