Spring brings about opportunities for renewal and change, as the earth wakes from hibernation. That restlessness has spurred me to revive my art quilting, this website, and move my crafting to a new level after an extended absence. Crickets took over since last summer, which means it's definitely time for the songbirds to return. It's time to revive my voice.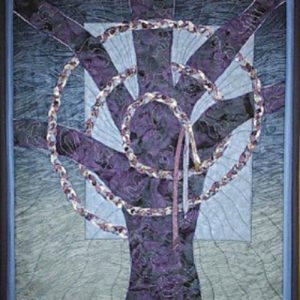 What's that mean? For starters, sharing of my works in progress and updates of the latest art quilting projects before they're complete or live on Etsy. I'll also share the new techniques I'm learning to enhance my art quilting skills, thanks to Craftsy and my local quilt shop, Cotton Weeds.
I've spent the last few weeks learning about improving my website and all that entails, my Etsy site, and especially product photography. Still have a ways to go. These are all new languages I'm trying to learn.
With all this enhancement, I have an announcement – I finally have an email sign up! (Check it out in the right hand navigation.) I would love to stay in touch with you, and I do promise not to be annoying or spammy. Those things bug the crap out of me also. Signing up means you get first glimpses of upcoming products and designs, and discounts. Maybe a giveaway or two. Who knows? I'm still figuring this blog direction out. If you have any suggestions, be in touch via the contact form below or on social media – links are on the right navigation pane.
I look forward to connecting with you soon! Have friends that love homemade quilts and independent artists? Please share!
Sneak preview of my latest tote bag in progress: (click on the image to see it larger)