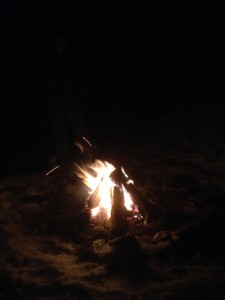 I've been thinking about my audience lately. My readers. After spending some time visioning, I've reached a couple of conclusions.
My voice is meant to be carried through quiet conversations and small gatherings. The messages waiting in my heart do not need to be broadcast. They should be listened to if they are wanted, never forced.
Instead I see friends gathering, groups of three or four or five, meeting for a drink or at the cafe or by the campfire. Perhaps dinner or movie night with a special someone. Candles lit, hearts light, comfy clothes.
Groups like these will go more quickly to that place of understanding, talking about subjects other than weather or sports. Even going past the latest headlines, although discussion may be spurred from them. These types of conversations echo the philosophers of old, the writers and artists, bohemian types, and all sorts of free thinkers. Those willing to dive deep, get messy, and open to new ways of thinking. Those that know themselves, their values, and their hearts.
These are the people I speak to as I write. They read the hushed words and make them resonate off the walls. these thoughts align and light within, and that soft warm flame travels from person to person, group to group. Shared intimately with like minds.
That is the home I seek for my stories and my musings. Listen, feel, and share. It is a gift offered with love, passion, and a yearning for connection.
The gentle kind.