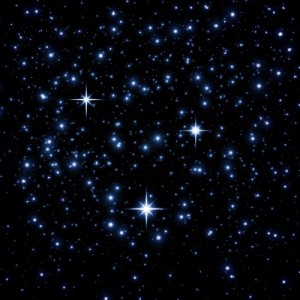 As I walk through life, realizing that as an introvert and a quiet person in general, I have concluded that my life is being pulled by starlight. My best friend who passed away last year used to call me Starlight. It just fits.
Reality tells me that I'm not going to be part of the inner circle; I'm not gregarious enough to have that much pull. I don't shine in the sunlight; I burn. The sun's rays overheat my body, and summer often sends me inside seeking relief except for the early morning or evenings. It is finally dawning on me that I will most likely not be the next great writer, nor will I have success right out of the box. It's not part of who I am. The only way I will succeed is on my terms, and at my rhythm. I'm learning not to covet that bright shining sun focused on the voices that society gravitates towards. I'd only be fried to a crisp.
So how do I achieve success while keeping myself intact? By following the starlight. As with the lighthouse from my last post, if I reach those that I'm meant to with my stories, I'm further ahead on my path than if I tried to follow a method that's not authentic for me.
The evening and it's illumination always has sheltered me. The moments before dawn are when I'm most in tune with the surrounding world, with the song of nature and the connections to the world around me. Instead of following the traditional paths, I need to follow the hidden ones, the ones that look like they lead nowhere, the ones that find the hidden sacred groves. Yes, there's going to be fewer people in those places. Yet if my writing and my words finds its home amongst those people, and if I walk an authentic path, then I am richer for it. The starlight will be my guide.
In honor of that revelation, I will attempt a moonlight garden this year. Even though I'm an earth element (mutable earth from my zodiac sign) I generally fail at tending plants. Give me animals and I can work with them. Plants just laugh at me. Maybe I've been going after the wrong ones. Maybe it wasn't the right time. I think perhaps now is the right time. Creating a garden to highlight the illumination of the stars and moon may just be what I need as a reminder that I follow a different path in life, and that I am more comfortable with hushed quiet of the darkness. There are others out there who feel the same, and I hope that our paths will entwine.
Until then, may the starlight guide you.
Image courtesy of bulldogza/FreeDigitalPhotos.net